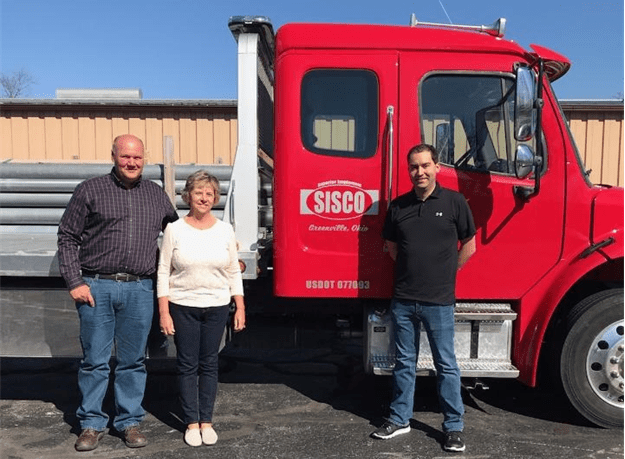 This month we would like to recognize our Indiana & Michigan representatives. SISCO (Superior Implement & Supply Co Inc) is a team of thirteen individuals who sell fifteen different product lines to their dealers. SISCO was founded in 1946 in Greenville, OH. Today it is owned by Ben & Gail Overholser.
SISCO specializes in selling Art's Way Grinder Mixers. They value the variety of features the product offers. It is easy to help farmers find the best fit for their operation with so many options to choose from. SISCO has been an Art's Way Representative since early 2017.
SISCO employees enjoy working with farmers to help them achieve their wants, needs, and goals. Farmers are hard working folks who work to clothe and feed the world. Without farmers, nothing in the world would be attainable. Almost all of the employees at SISCO have spent their entire lifetime in the agricultural industry. These individuals grew up on farms, participated in 4-H and FFA, as well as currently taking care of their own livestock and farm ground.
With farms consolidating as the large farms buy out the smaller operations, SISCO sells products to fewer amounts of customers, but these customers are covering larger numbers of acres than they did twenty years ago. As new technologies develop in the agriculture world, SISCO forms to assist their customers with precision ag. The use of GPS and autonomous equipment is also prevalent.
One thing they have really noticed is how the age of the average farmer continues to rise. With the baby boomer generation retiring, many of their children aren't sticking around to take over the farms. This leads to other farmers consuming the farms and having larger operations.
If someone was looking to begin their own farming operation, the men at SISCO recommend talking with experienced farmers and basing decisions on facts, not emotions. Farming is a great and rewarding career, but it does come with many challenges.