New Product Introduction – 8215 Grinder Mixer
Art's Way is welcoming a new grinder mixer to our line up. We call this new grinder the 8215 because it boasts a 215 bushel capacity, making it the largest grinder mixer found state side! This large capacity tank has been added onto our time tested already proven product with a few more added features.
You may be asking yourself "Why would I need a grinder that big?"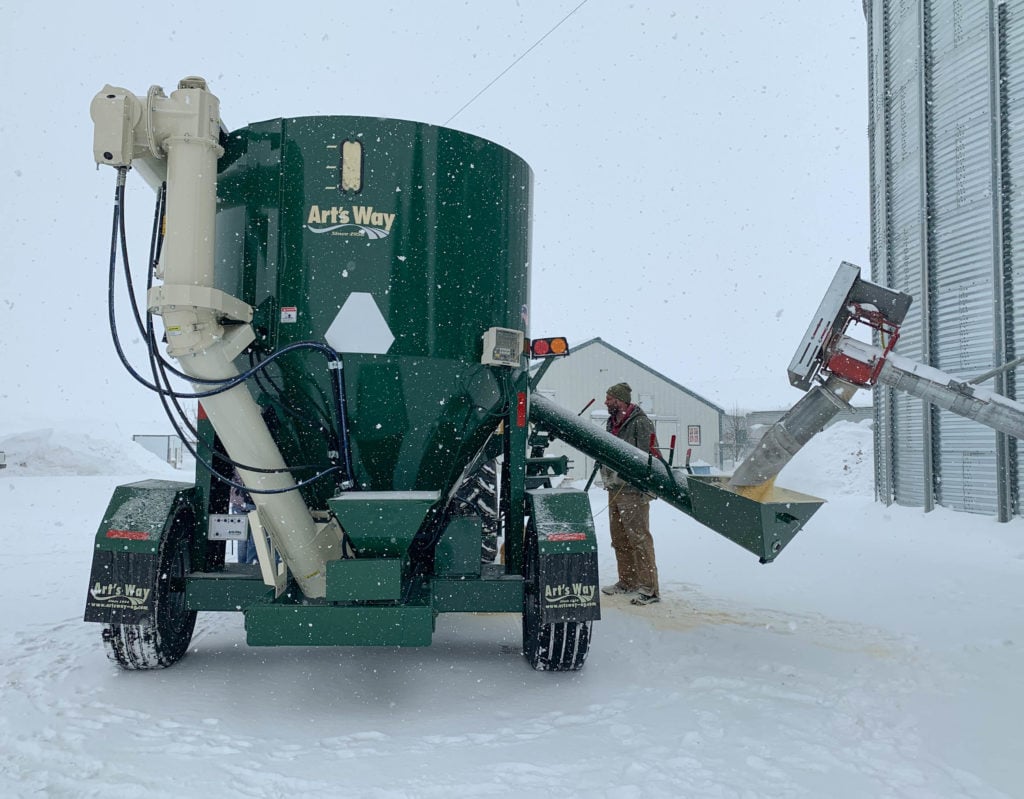 This grinder has a capacity of 215 bushels. On average, a bushel of corn feeds about 5 cattle per day. One batch of corn will feed 1,075 head of cattle. Don't have 1,075 head of cattle to feed? Well, according to Drover.com in 2017, the average herd size of all U.S. producers was 43.5 cows. So in just one batch an operation of 43 cows can be fed for 25 days. This allows you to run your grinder less often which will help keep it in pristine condition and put less strain on your tractor.
On top of this large size there are many more reasons you need this new grinder. Art's Way Grinder Mixers are known for superior feed quality using 96reversible hammers in a 26 inch hammer mill. This increases the grinding surface area for a more consistent and faster grinding speed. We have enhanced our machine operation through hydraulic optimization. Pairing a smaller hydraulic tank for faster start up in colder weather with a hydraulic cooler that automatically engages when the system reaches a set temperature granting prolonged run time.
You are able to grind a variety of material for any livestock from beef cattle and dairy to hogs and chicken. Diverse products can be ground from corn and soy to dog feed and hemp. Ramp up your operation security by grinding your own feed and eliminating external trucks or feed from contaminating your herd. Controlling your livestock inputs sets you up for success with faster rate of gain and time to market.
Interested in quoting your new 8215 Grinder Mixer? Reach out to your local Art's Way Dealer to book yours today!