Grinders are a unique piece of farm machinery. They are one of the few things you mostly likely use year-round every day. Maintain your grinder mixer to minimizing downtime. Recently, we had visitors from our dealer, Helmuth Repair, at our factory. They provided the top 4 items to maintain on your grinder mixer including one common misconception. Full disclaimer: be sure to read and follow the instructions in your manual for full maintenance schedules, etc. The most up-to-date versions are found on the manuals section of the website. Check out the video to hear straight from our dealer about the maintenance items.
KEEP YOUR CHAINS LUBRICATED
The main chains on your grinder mixer are found on the back of your jackshaft going to the pump. These will experience the most strain on the machine. Be sure to keep these lubricated at all times. Nelson tells us you can't put too much chain oil on them!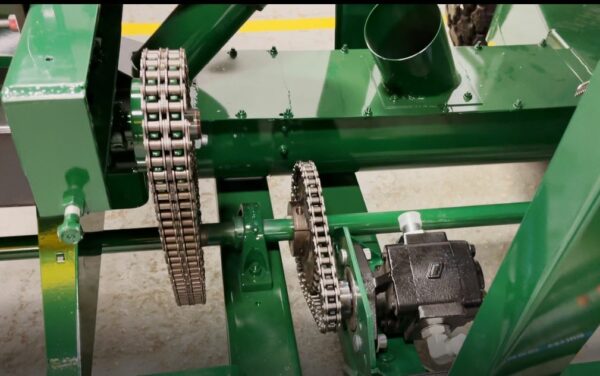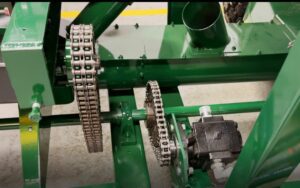 KEEP YOUR BEARINGS GREASED PROPERLY
A common misconception is that you constantly need to grease your bearings. We see more bearing failures from users over greasing than anything else. On some units, a centralized grease bank is provided to fill the hard to access bearings. The ones to watch for over-greasing in particular are for the rotor shaft and jack shaft. See the lubrication section of the manual for how much to grease each bearing. Don't forget about wheel bearings. Even if you stay in the yard, it is amazing how quickly the miles add up.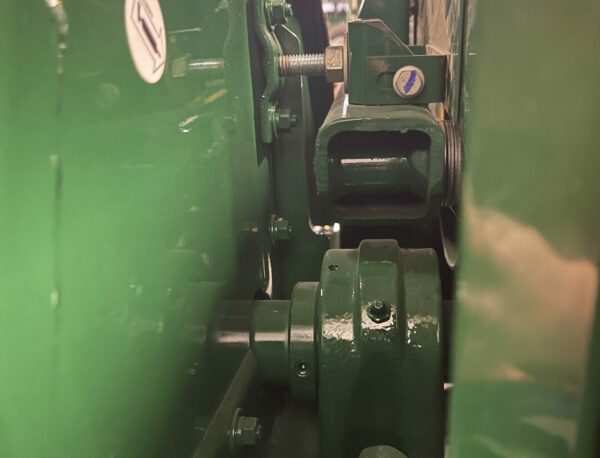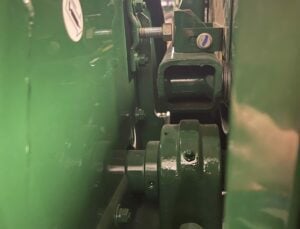 KEEP YOUR GEARBOX OILED
Checking your mixing auger gearbox every 24 hours ensures that you are not running dry and damaging components. A well oiled gearbox runs more efficiently and will last longer. Be sure not to overfill. Changing your oil at regular intervals will also keep your machine running efficiently. See the lubrication section of the Operator's Manual for more detailed instructions.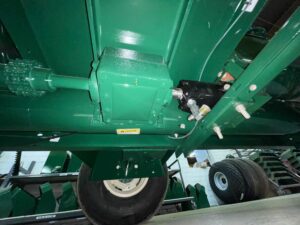 MAINTAIN ALIGNMENT AND TENSION FOR BELTS AND CHAINS
Having misaligned belts or chains is one of the most noticeable symptoms on a grinder. It can cause vibration and premature wear on parts. Proper tension and alignment of drive belts and chains keeps the machine running smoothly and puts less wear on components such as bearings. Using a known straight edge is the best defense when checking alignments. Properly tensioning and aligning belts and chains may require adjustment of other components such as pulleys, sprockets, and bearings. Directions for aligning all the belts and chains are found in the operation section of the manual.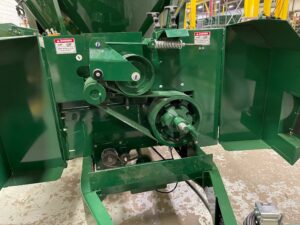 If you have questions about maintaining your grinder mixer, please reach out to your local dealer for more tips or replacing wear parts on a regular schedule.